Volunteer for Obama in Missoula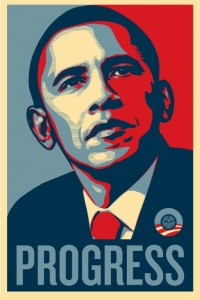 Be sure to set aside some time to swing by the Obama offices on Wednesdays or Thursdays through May 29 to volunteer some time.

Wednesdays and Thursdays Obamathons
5:30-8:30 (from now until May 29)
Obama for America Headquarters
218 East Front Street (across from the Trail Head)
Our goal is to identify as many potential Obama supporters as we can and ask them to vote early.
We had a good turnout last night.  Hope some of you can join us there tonight.  You are welcome to stay for as many (or as few) hours as you can spare.  Feel free to bring a friend, and make it a fun, social event.
First Obama Volunteers Meeting/Get Together
Sunday, 3:00-5:00
545 North Avenue East (at Arthur)
Host:  Jocelyn Siler
Meet fellow volunteers who are working in the campus area and help us strategize how best to get out the Obama vote in your neighborhood.   This get together will also provide an opportunity to explore different ways you can volunteer for the Obama campaign.  Again, feel free to bring  a friend.